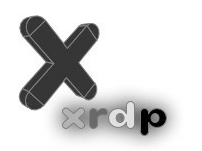 Note :
If you are using ubuntu 12.10, please follow the instructions described in this post
Hello World,
As you probably know, I like to use remote desktop protocol in order to connect to my ubuntu systems.  By installing a small piece of software called xRDP, you can from windows machines connect remotely to your Ubuntu system using built-in tools (i.e. RDP).  I've already explained the process in some previous posts (check here)
With the release of Ubuntu 12.04, the xRDP functionality has been improved but some small issues are still showing up. In this post, we will show you how to
easily install xRDP
connect to your Ubuntu Unity Desktop Interface
set the keyboard layout to be used when using xRDP
Let's go !
Installing xRDP
The installation is quite straightforward.  Open your Ubuntu Software center and in the search box type xrdp.  You will see something similar to the screenshot.  Click on the install button and wait for the operation to complete.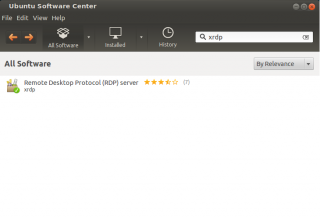 click on picture for better resolution
You are done.  Your system should be ready to accept remote desktop connection
Connecting to your Ubuntu machine
If you are lucky…. 
If you remember, I've posted some weeks ago a post on how to install Ubuntu 12.04 as a virtual machine on a Hyper-V system.  The first time I've tried to use xrdp against Ubuntu 12.04, this is was against this virtual machine.  I've simply open the RDP console, put the name (or ip address) of the system to connect to and I was presented with xRDP login box.  I've entered the required information (username and password) and I went through with no problems.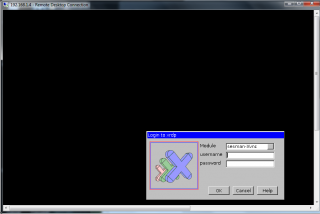 click on picture for better resolution
I had a bit of luck because the virtual machine was using ubuntu-2d as desktop environment and that the keyboard layout was set to English.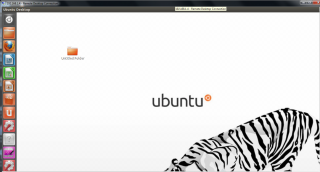 click on picture for better resolution
If you are not lucky…. 
I then tried on a physical machine (and a virtual machine running on virtual box) where the gnome-shell/Unity 3D  interface was loaded.  I didn't had the same luck. It did not work at first.
First problem I've encountered was during the login process through the xRDP session.  I took me five minutes to realize that the xRDP windows was engligh keyboard layout and not the Belgian keyboard layout I was using.
Not a big deal  (for the moment) !  After realizing that, I passed my credential in the xRDP login page and I was able to connect to my Ubuntu desktop….Well, the desktop was there but was empty. Nothing was displayed on it…couldn't work on it…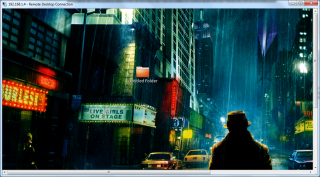 click on picture for better resolution
Read on to see how we fixed these issues
Solving the "Empty Desktop Problem"
This problem was quite easy to solve. After some research on google, I've found out that I was not the only one having the issue.  The solution was quite simple.  In a few words, you have to force the xRDP software to use the ubuntu-2D (or the gnome-fallback) Desktop environment.  To force that, you will need to create the .xsession file in your home directory and insert the following text in it
gnome-session --session=ubuntu-2d
or you can use a command line to perform exactly the same operation

click on picture for better resolution
This workaround allows you to have a workable desktop. On the other hand, you will be forced to use Ubuntu-2d (this is ok if you have chosen Unity as preferred desktop).  But if you have configured gnome-shell as your preferred desktop, you will not be able to use it. I would say not a big deal, you can remotely connect to your system and in we hope that new release will fix this small issue.
Solving the keyboard Layouts problem in the xRDP session
As mentioned earlier, when you pass the credentials in the xRDP login box, the default keyboard layout is set to english.  When you establish the connection, your remote session will also use the english keyboard layout.  I've tried to change it through the system settings… Well did not work….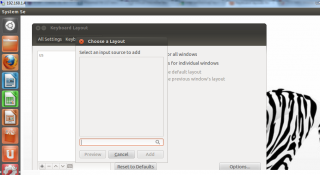 click on picture for better resolution
Again after some research, it seems that xrdp come with a utility that allows you to change the keyboard layout to be used during the remote session.  You have to perform the operation from your Ubuntu system (not from remote session).  The following screenshot summarizes the commands that needs to be issued.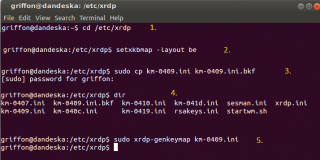 click on picture for better resolution
 This is the command you should issue in order to change the keyboard layout to be used during xrdp sessions…
Step 1 : You go to the /etc/xrdp directory
Step 2 : you issue the command setxkbmap -layout <%your layout%>  to define which keyboard map/layout to use
Step 3 : create a copy of the km-0409.ini file into the same directory.  It seems that this is the default file used by xrdp to define the keyboard layout. You will need to use sudo in order to be able to write into the directory
Step 4 :  Check that you have a backup of your file by typing the dir or ls command
Step 5 : update the file  by issuing the following command sudo xrdp-genkeymap km-0409.ini
Update Feb 2013  
If you still have issues with the keyboard during your xrdp sessions,i.e some special key combinations are not working (ex. Alt+GR), you might want to have a look at this post to see how you could possibly fix it
Final Words
As you can see the xrdp is probably still not the perfect solution for Remote Desktop session but It has the big advantage : you do not need to install any third party tool on your windows/linux machines.  I like this piece of software. It's really easy to install and you can get it working in minutes.I hope that more development will be performed on this solution so we do not need to tweak anymore (to have it work) and that it will be possible to connect to a gnome-shell or Ubuntu 3D session in the near future.
Note:
I found an interesting link on how to compile xrdp and "customize" it a little bit.  If you are interested, you can have a look here (The article covers Ubuntu 11.10)
 If somebody succeeds in accessing Ubuntu 3D /gnome-shell using xRDP.  Don't hesitate to share with us. Leave us a comment
Till then
See ya