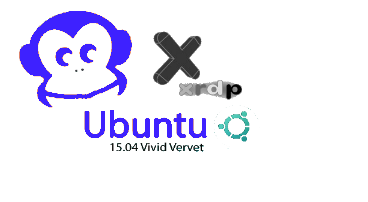 Hello World,
This post will be really a short one.  Since Ubuntu 15.04, the upstart component has been replaced by the Systemd solution. This can lead to some small issues (which can be quickly fixed) if you have perform a custom xrdp installation.
In this post, we will simply quickly summarize what you need to do based on the type of xrdp installation you have performed.
Standard installation using xrdp package from ubuntu repository
If you have performed a standard installation of xrdp (as described in the post XRDP – Installing XRDP on Ubuntu 15.04) ,  you do not need to change anything.  xRDP solution will work out of the box.
Custom Xrdp using the install-xrdp.sh script (version 1.3)
If you have used the install-xrdp.sh script (version 1.3) (which can be found at XRDP- Perform a Custom installation on Ubuntu 15.04)  to perform the custom installation of the xrdp software on Ubuntu 15.04, chances are that the xrdp service is not running or not starting.
You can quickly fix your issue by following the instructions provided on this post XRDP – Quick fix – Custom XRDP install on Ubuntu 15.04 using systemd
Custom Xrdp using the install-xrdp.sh script (version 1.4)
If you want to install the xRDP software and not having any issues with systemd, you can simply use the script install-xrdp.sh version 1.4.  This script has been updated in order to take into account the fact that the systemd solution is used now by default in Ubuntu 15.04.  The script has been tested and should be able to perform a straight forward installation where no more manual intervention will be required.
Final Notes
As I said, this post will be really short.
Based on the way of you have performed your xrdp installation, you might or might not encounter issues.  If you encounter issues, please refer to the pointer mentioned above to fix your issues.
Hope this help
Till next time
See ya