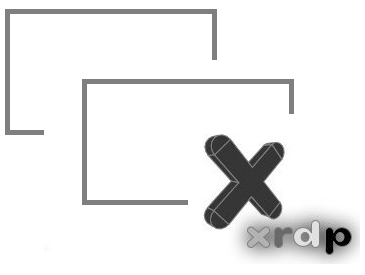 Hello World,
As you have noticed, I'm not blogging much lately. I have so much work to do that I' haven't got much time to posts a lot for information.  This situation might stay like this till end of September.  I'm working on time consuming projects at the moment and these projects should be completed in September. After that, I should be back to a normal posting rythm.  I might want to share some of the tips and tricks I' ve found with all this projects.
Today, I want to come back to the xrdp post describing how to reconnect to an existing session (see http://c-nergy.be/blog/?p=4168).  I'm really pleased by the feedback and comments I'm receiving.  I wouldn't expect that this post would have so much added value fos other people.   Many users are trying to achieve just that and the standard xrdp installation package does not bring this functionality.
However, we have noticed that the post (see http://c-nergy.be/blog/?p=4168) didn't covered some "essentials" details leading to the situation where people were not able to reconnect to the same session. This post will quickly explain these additional settings that needs to be configured in order to have the described functionality.   So, Let's Go !
Using the correct sesman Module in order to avoid the connection error situation
The problem
After you have followed the instruction in the post (see http://c-nergy.be/blog/?p=4168),  you are ready to perform your first remote desktop connection to your Ubuntu machine.   At this stage, because we have not changed the connection configuration settings, you will be presented with the following login page.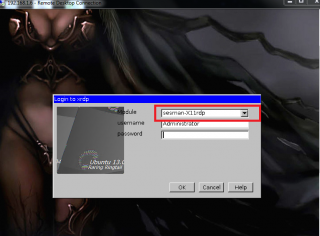 Click on Picture for better resolution
In the Module drop-down box, you will see that the selected option is set to Sesman-X11rdp option.  This is the default module to be used when working with XRDP software. However, if you provide your credentials and try to connect, you will end up receiving a connection error message (see screenshot below)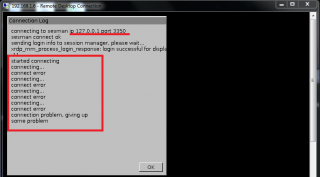 Click on Picture for better resolution
The Solution
To fix this error connection issue, you simply need to select the correct module in the login dialog box.  Instead of using the default sesman-xrdp module, you will have to choose the sesman-Xvnc module.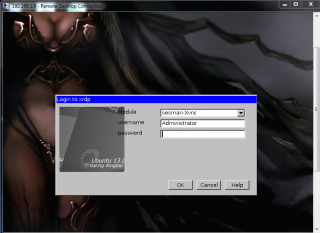 Click on Picture for better resolution
At this stage, you enter your credentials press login and you should have a working remote desktop connection.  You can then disconnect and reconnect to your session and continue your work where you left it.
To change the default sesman module in your xrdp dialog box, you can edit the /etc/xrdp/xrdp.ini file. In this file, you will simply need reorder the [xrdpX] section in order to have under the [xrdp1] section the configuration information about the sesman-Xvnc module. The following screenshot shows my modified xrpd.ini file. You see that under the [xrdp1] section, we are listing the sesman-Xvnc configuration settings.  By placing this under the [xrdp1], this module will be the default one displayed when you will want to login through xrdp.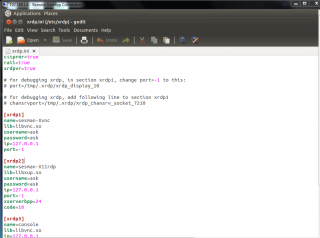 Click on Picture for better resolution 
The screenshot below shows the content of the original xrdp.ini file and the re-odering of the section in the modified xrdp.ini file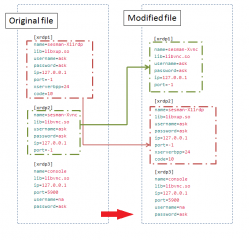 Click on Picture for better Resolution 
Final Notes
Voila !  I hope this clarifies the topic.  If you follow the instruction described on http://c-nergy.be/blog/?p=4168 and you ensure that you are choosing the correct sesman module, you should be able to connect to your xrdp session.  Moreover, because we have performed a custom installation, you should be able to disconnect/reconnect to your existing session using xrdp (as long as you are using the same credentials)
Till Next time
See ya