Hello World,
This will be a short post about RDS 2012 R2.  As you might know, we have implemented some RDS infrastructure for some of our customers. The client is really pleased with the solution but time to time some strange errors popups.  The strange behavior is mostly due to lack of knowledge of RDS solution.
So, in this post, we will describe one of this unusual issue but where solution fix is really easy to implement….
Problem Description
A user was trying to access the RD Web Access login page in order to login and start a published remoteapp presented to him. The user opened the browser, typed the url for the remoteapp web page and the login form was presented to him.  At this stage, the user was providing the credentials but instead of showing the web page listing all the applications available, the user was still presented with the login form web page.  No error message was displayed.  The user tried several times and we could assess that the password was indeed the correct one….
Click on Picture for Better Resolution
Solution
The solution is quite straight forward.  This behavior can be due to the fact that the url is not listed in the local intranet zone. This behavior does not always happens. We think that the behavior depends on the Operating system and the browser version you are using.   We have encountered this issue mainly on Windows 2016 Servers (so far)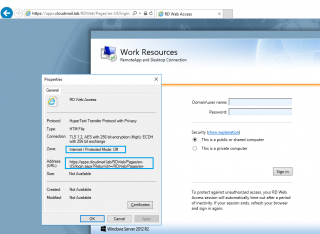 Click on Picture for Better Resolution
So, if a user is calling you and says that when login into your remoteapp web page, he is only receiving the login form, you might want to check that the url is listed in the local intranet zones. As soon as we have changed this settings, bam, the user was redirected to the correct page listing all the remoteapp published applications…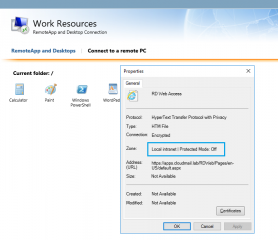 Click on Picture for Better Resolution
Final Notes
Voila ! This is it for this post.  As I said, really short post.  RDS 2012 R2 is really a great solution and more you work with it more you enjoy the solution. Easy, simple and quite efficient.More you work with the solution, more you will gain experience and you will be able to quickly troubleshoot random behaviors like the one explained above.
Note this behavior and its solution might not work for you…  If you encountered strange issues and you have a fix, drop us a line and we can see if we can create a nice knowledge base for RDS infrastructure
Hope this is helpful
Till next time
See ya