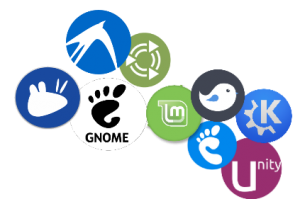 Hello World,
Today, we will provide another simple video that would demonstrate that it's possible to connect to multiple Desktop Environment (even the one known not to be working !!) when you are performing a xrdp installation and replacing the default vnc server (vnc4server) with a newer VNC Server package (TigerVNC) capable of rendering modern desktop such as Unity or Gnome Shell (or Gnome 3)
Overview
In one of our previous posts, we have provided a quick video showing the possibility to use xrdp and conjunction with the xRDP software.  We have also provided an instruction guide on how to achieve this most wanted configuration. Since we can connect directly to the Unity Desktop, there should be no need to install an alternate desktop. But wait….not everybody is using Ubuntu edition…right ?
Lots of Choices
Other people might want to use a different Ubuntu Edition like Lubuntu or Ubuntu Gnome or Kubuntu…..  So they do not really need to connect to the Unity Interface.  Does our new way of installing xRDP would allow users to natively connect to KDE Plasma, Gnome Shell or budgie desktop through XRDP Package ?
We have spend some time in testing the new way of installing xrdp and checked if this would work for different desktop environments.  We did not test all of them (too many) but we decided to check the ones that would be in used if you were using a different Ubuntu Flavor (or derivatives).
Using the information found on the instruction guide, we have been able to connect to the following 9 different desktop environments. The new way of installing xrdp consist of replacing the default vnc server that get installed during the xrdp installation process.  The current vnc server we are using is the TigerVNC package…
To be able to access all these desktops, you need to use a vnc server capable of rendering the desktop environment.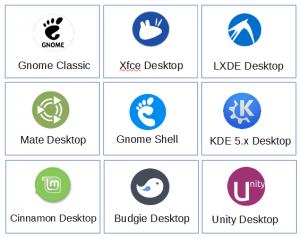 Note :

If you still want to use the default vnc server used during the xrdp package installation (i.e.), you would be able to connect only to the following desktop environments :

XFCE
LXDE
Mate DEsktop
Gnome Classic

Yes ! You read it correctly, it's possible to use gnome Classic in conjunction with xRDP while performing a standard installation.   We will provide more details on this in a future post…..
Our Quick Demo
The following video does not provide instructions on how to setup your system. The video simply shows you that using xrdp software package (and tigervnc), you can indeed connect to a large selection of Desktop Environments.
Note : In this video, I have been using an Ubuntu Edition machine and installed all the different Desktop Environment…
Final Notes
This is it for this post ! As you can see, it's possible to access other Desktop environment through xRDP.  If you are using Ubuntu edition only, you should not really care about the fact that you can remote connect to different Desktop environments (except if you want to remote desktop to something different than Unity 🙂 )
However, if you are using a different flavor of Ubuntu, you might be interested of having xrdp working directly with the default desktop used by your edition.  If we have time, we will try to document installation steps for some of the most requested Ubuntu flavor (or derivatives)
Till next time
See ya