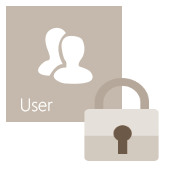 Hello World,
Today, again, we will speak about RDS 2012 R2 and a small problem that one of my customer had recently. This post will be actually quite short. The customer had implemented the perfect remoteapp infrastructure but some users could not log into the web page….
Problem Description
This customer has implemented a remoteapp infrastructure and has enabled the Change Password page functionality (see post http://c-nergy.be/blog/?p=5676). After having the remoteapp working perfectly for some weeks, some users start complaining that they could not login anymore on the RD web Access page.
no images were found
Click on Picture for better Resolution
When trying there credentials, they were getting the error message stating that user account or password was not correct. As a first though, indeed, we would have checked with the user that the password was correct. As the user was not logged into a workstation being part of the domain, a good way to check the password validity was to use the change password page…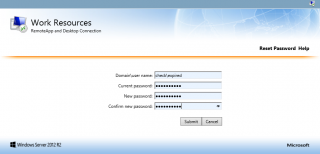 Click on Picture for better Resolution
We asked the user to reset the password. If the process was working, we could all assume that the password would be correct. As you can see on the screenshot, the user was able to reset the password. Again, we would assume that everything is fine (do not always blame the end user)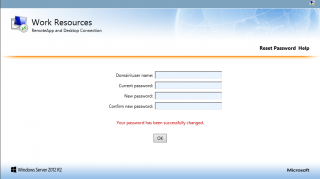 Click on Picture for better Resolution
The user tried to login again via the web page and got exactly the same error : User or password is not valid
Solution
As you would have guessed by looking at the screenshots, the account of the user had a expiration date.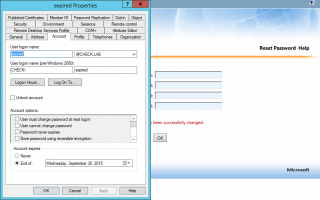 Click on Picture for better Resolution
Because the account was expired, the user was not able to login anymore on the system. Normally, the RD login web page provide you a more descriptive message when something is wrong (ex : please provide a domain name or your password has expired,..)
It seems that the RD Login web page does not take into account this specific scenario when the user account has expired. So, to make the story short, we simply change the expiration date of the account and the user was again able to login and use the remoteapp infrastructure
Final Notes
As you can see, the more we have RemoteApp projects, the more issues and strange situations we get. The positive thing is that we can identify them and reference them via this blog for later if the situation arise again
Till next time
See ya