Hello World,
In our previous post, we have quickly describe how to perform a really basic and initial installation of Windows 2022 Server. In that post, we have been using the Evaluation Version that can be used for 180 Days. In the meantime, some people have been asking us how to get access to the Insider Preview version which ship with the latest Windows Desktop interface (i.e. the one available on Windows 11)
Since Microsoft has released quite recently a new build version of Windows 2022 Insider Preview – Build Version 25192, it's the perfect time to quickly describe how to get Windows Insider version installed on your computer (or on a Virtual machine).
This post will be really a short one
Let's do this…
Overview
You can find all the necessary information about the latest Build Number release (25192) of Windows Server Insider Preview by visiting this link.
How to Download Windows Insider Preview Version
To download the file, you will need to register first with Microsoft. You will visit the following web site https://insider.windows.com/en-us/for-business-getting-started-server and follow the registration Process.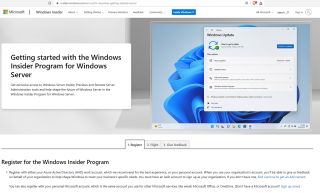 click on picture for better resolution
Once Registered, you can access the Windows Insider Page to download the Windows Server latest Build Number version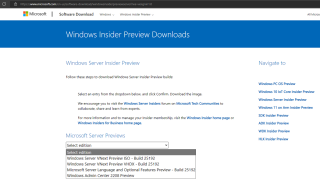 click on picture for better resolution
Product Key or Not ?
After downloading the ISO for Windows 2022 Server Insider Preview, it's time to install it. You can use the instructions provided in our previous post. During the installation, you will be asked during the Wizard to "provide" a product key for the software your are installing. Actually, you have two options. You can decide either to not enter product key (as shown in the screenshot below)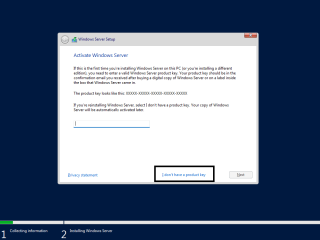 click on picture for better resolution
You can also decide to enter the product key during the Wizard or even after the installation. The Product Keys for Insider version are publicly available and can be found via this link. For your convenience, we are mentioning the product key that can be used for Windows Insider Preview of Windows 2022 – Build Number 25192 !!!
These Keys are valid for preview builds only (and you will need to check for future build version if these keys can be used or new keys will be made available.
Server Standard: MFY9F-XBN2F-TYFMP-CCV49-RMYVH
Datacenter: 2KNJJ-33Y9H-2GXGX-KMQWH-G6H67
This Windows Server Preview version can be used until Sept 15, 2023. After this date, the license will expire and the OS will not be useable anymore.
Login into your Insider Windows 2022 Server
After the installation of your Windows Server 2022 Insider Preview, you will notice that indeed you will access the new login screen which is the one from Windows 11.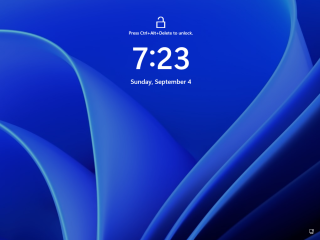 click on picture for better resolution
After issuing the Ctrl+Alt+Del command, you will be able to provide your credentials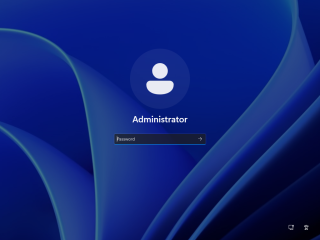 click on picture for better resolution
If everything is ok, you will have an access to your brand new Windows 2022 Server with the latest Desktop Interface from Microsoft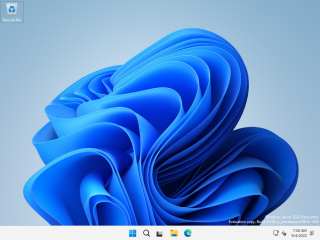 click on picture for better resolution
Final Notes
This is it for this post !
We have quickly explained how to get access to the Windows Server 2022 Insider preview which is demoing the new Modern Desktop interface that ships with Windows 11. All in all, this new desktop interface create a refreshing experience. The general feeling is that this Windows Server version is responsive, nice to work with, a lot of fluidity in the interface and the modern interface make it enjoyable to work with. Sysadmins will be really pleased with this release if their focused is Desktop oriented.
Enjoy your testing and evaluation….
Till next time
See ya