Hello World,
Today, we are continuing our journey into the Extended Security Updates (ESU) program that would provide additional support to Windows 7 and Windows 2008/R2 (and SQL 2008 R2) products that have reached end of life beginning of 2020. When we started writing about ESU, we thought that one or two posts maximum would be enough to provide the necessary information. However, based on the questions, feedback and problems encountered by customers, we are already writing part IV of this serie.
So far, we have seen how to prepare the infrastructure and which patches needs to be deployed in order to benefit from the ESU program. We have then see how to install the VAMT tool which is the Microsoft recommended tool to install, distribute and activate ESU MAK Key through the network. We have also covered how to connect the VAMT Tool to the backend infrastructure which can be a SQL Express co-hosted with VAMT or a remote SQL Database server.
At this stage, you would think that you are ready to deploy your ESU MAK Key. However, it seems that the VAMT tool will not recognize the ESU MAK Key as a valid key if you do not deploy a required patch for the VAMT Tool. In this post, we will describe what's needs to be done to deploy and install this small patch….
Let's proceed….. !
To obtain more information and follow up with this series about ESU Program, please have a look at
Overview
You have installed all the necessary prerequisites within your infrastructure in order to get extended support for your legacy operating system such Windows 7 and Windows 2008 R2. You have installed the VAMT Tool completed and you are ready to deploy your ESU MAK key that you have paid and obtained. You think that you are ready to start using the VAMT tool and deploy the ESU MAK and start downloading and installing available critical or security hotfixes for Windows 7 and Windows 2008 R2.
At this stage, you fire up the VAMT tool console and you expand the nodes. You right click on the product key node and the following dialog box is displayed in front of you.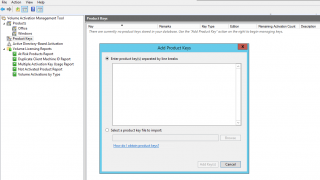 Click on Picture for Better Resolution
You enter your newly received ESU MAK Key and you press the Add keys button. Immediately after, you will receive a message that your keys are not valid or not recognized.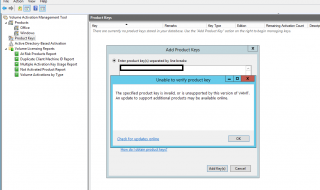 Click on Picture for Better Resolution
If you read carefully the warning message above, it states that a possible update might be available. Do not click on the link as it will check for an updated version of adk and not updated version of files needed by VAMT to validate the product keys…
Updating VAMT Software
As shown in the screenshot above, the Product keys for ESU MAK are not recognized by the VAMT tool. After a quick search, there is indeed the need to install an additional update package on your VAMT Software tool before the key will be recognized and accepted. Please perform the following actions
Step 1 – Download the needed patch at this location (https://www.microsoft.com/en-us/download/details.aspx?id=100304)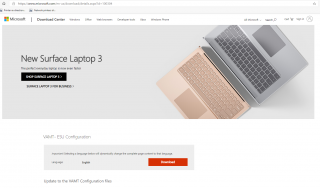 Click on Picture for Better Resolution
Step 2 – Select the pkconfig file you would need. You would select the pkconfig_win7.xrm-ms if you need to get support for Windows 7 and Windows 2008 R2. If you plan to also support Windows 2008 machines, you will need to download the pkconfig_vista.xrm-ms file. In our scenario, we have only Windows 7 and Windows 2008 R2 machines that needs to get extra support.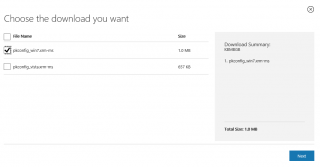 Click on Picture for Better Resolution
Step 3 – copy the download file to the following location C:\Program Files (x86)\Windows Kits\10\Assessment and Deployment Kit\VAMT3\pkconfig and replace the existing file found by the newly downloaded file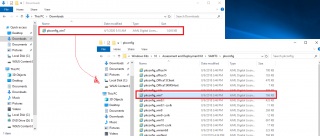 Click on Picture for Better Resolution
Step 4 – Close and re-open the VAMT Tool and insert your product keys…. Now the ESU MAK Key should be recognized without a problem

Click on Picture for Better Resolution
At this stage, your VAMT infrastructure should be ready and you should be able to install product keys. When this is done, you will be able to deploy and activate through the VAMT interface
Final Notes
Voila ! This is it for this post..
This part was quite straight forward. Initially, a lot of people didn't understand why the genuine ESU MAK keys obtained were not recognized by the VAMT Tool as the correct information was not widely available. In order to have the ESU MAK keys recognized and validated by the VAMT Tool, there is a need to update some VAMT configuration files. When this is done, the product keys will be verified and validated and we can proceed our journey to the next steps
So, stay tuned
Till next time
See ya