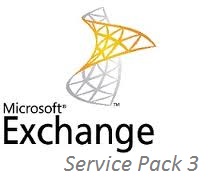 Hello world,
As you can imagine, I'm really busy lately.  I have a lot of different projects that are ongoing and I have to say I have difficulties to find some time for blogging.  Anyway, let start with an easy post today.  I'm currently working more and more with Exchange 2010 and we are already looking into the Exchange 2013 version.  As you probably know,  you cannot install Exchange 2013 into an existing Exchange 2010 Organization without installing service pack 3 (Exchange 2007 SP3 + a rollup will support coexistence).
Exchange 2010 SP3 but no coexistence yet with Exchange 2013
Since February 12, 2013, Microsoft has released the service pack 3 for Exchange 2010.  You can download the Service pack here.
A lot of people were waiting this service pack that start testing coexistence scenario with Exchange 2013 but Microsoft has announced that using only the service pack would not be enough.  Indeed, we will have to wait for a Cumulative Update (CU1) of Exchange 2013 in order to have the Exchange 2013 coexistence fully working.  The CU1 is on its way and should be available latest end of march 2013.
This small delay does not mean that you cannot deploy Exchange 2010 SP3 in your environment.  On the contrary, you should be already testing and deploy this service pack in order to have your infrastructure ready for Exchange 2013 solution.  I like the new Exchange 2013 version. The Exchange team has again succeeded in bringing interesting improvements in the product making it more reliable and easier to manager than ever.
What brings Exchange 2010 SP3 then ?
We list hereafter the most important features that SP3 will bring to your Organization :
The most important feature of SP3 is the coexistence with Exchange 2013 products (when CU1) will be out.
The other main feature that the service pack bring is the support of Windows 2012 Operating System.  
Note :  If you have SP3, you can indeed install an Exchange 2010 on a Windows 2012 Server.  This would be the supported and recommended way to have Exchange 2010 on Windows 2012. However, note that there is a way to install Exchange 2010 SP2 on a Windows 2012 Server as well.  You will have the server connected to Internet, manually install the pre-requisites needed and modify a registry key in order to fool the setup wizard not seeing that the server is running Windows 2012.  If you do not modify the registry key, you will get an error message stating that the Windows 8 operating system is not supported.   If you are interested in installing Exchange 2010 SP2 on a Windows 2012, you can find detailed  information here. 
I would recommend to start deploying Windows 2012 servers within Organization. The latest OS version provides indeed great improvements. And since Exchange 2010 SP3 is there, there is no problem anymore to install Exchange 2010 on it.  
This service pack also allows you to use

Internet Explorer 10

to connect to an Exchange 2010 infrastructure.
Finally, 

Exchange 2010 SP3

provides also a list of customer request or bug fixes that can be found

here

 
An important note  here is that the introduction of SP3 within your infrastructure will require an AD Schema update. Schema updates can be strictly controlled within organizations and might first need to get the approval to deploy such Service pack in your organization.
Final Notes
This is it for this post !  The release of Exchange 2010 SP3 is an important milestone. As soon as the CU1 for Exchange 2013 will be out, we will start testing coexistence scenarios and transition approach could be tested as well.
In a coming post, we will go through the process of installing this service pack.  The process quite straightforward but I've encountered a small issue. Hopefully, the situation was already known and a knowledge base is already available.  Check this kb if you are blocking powershell script execution on your systems.  I'm working in a really strict environment and for security reasons powershell execution policy was set to restricted.  The execution policy should be set to undefined.
Till next Time
See ya
References and links: