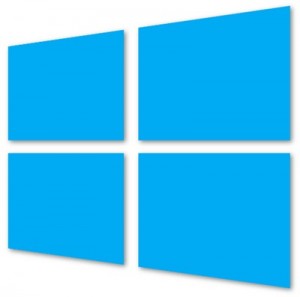 Hello World,
I'm sure you probably know that the beta version of the next Windows OS is available for download.  You can download the following versions :
These software can be downloaded freely from the Microsoft web Sites.  These are beta version meaning they should not be installed in a production environment.  You can start evaluate the next windows OS generation and see if you would adhere to the new metro style interface.
Installing Windows 8 Customer Preview
I have spend some time to perform the installation of the Windows 8 Customer Preview. All in all, I have to say that for the workstation version, I start to find my way and could be used to it.  On the other hand, I have to say that this new metro style interface is no revolution.  I'm pretty sure you will find a lot of similarities (in the approach) between Metro style and Ubuntu Unity Desktop interface.  Ubuntu has developed unity so it could be used on different devices : laptop, tablets, TV…. Microsoft is trying to achieve the same goal by proposing a desktop interface that could fit any type of devices.
I have created a virtual machine in order to install and play with Windows 8 Customer Preview. We will simply show the steps needed to perform the installation of this new release.  Let's go
Step 1 – Boot from the iso image and you will see the new fishy splash screen….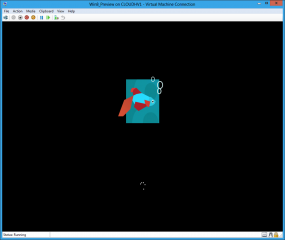 Step 2 – In Windows Setup page, Select your settings and Press next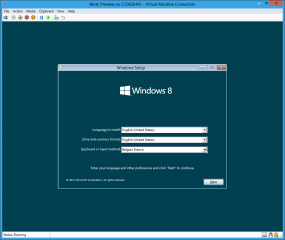 Step 3 – In Windows Setup page, Press Install now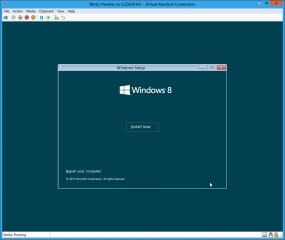 Step 4 – In the Activation Page, provide the license key (available for free on MS web site – thus legal) and press Next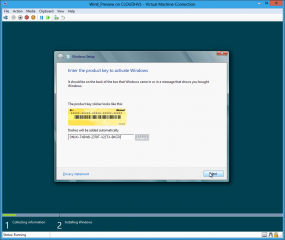 Step 5 – In the License Terms page, accept and press next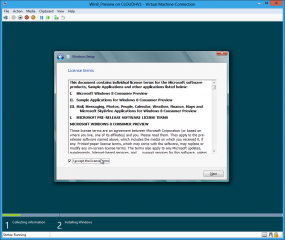 Step 6 – In the Disk page selection, select the disk where you want to install the OS and Press Next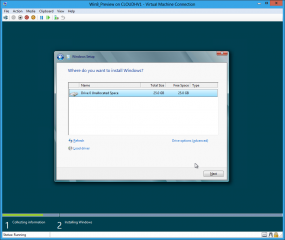 Step 7 – The Setup Wizard will start the installation process. Lay back and wait for the reboot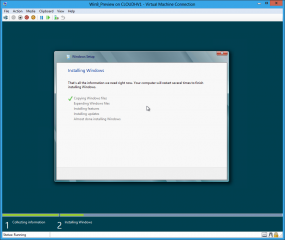 Step 8 – After the reboot, you will see the personalize page, select the background color and then provide the computer name. Press Next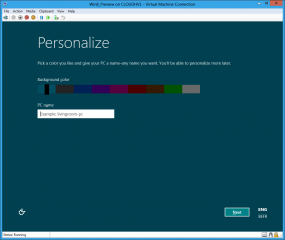 Step 9 – In the Settings page, you can choose the express settings. I've chosen the Custom settings (we need to see what settings can be configured !)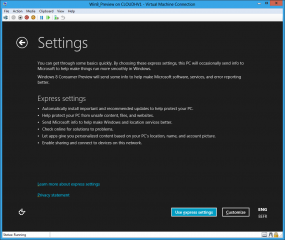 Step 10 – The Wizard will ask you if you want to Turn On or Off Sharing and devices. Choose and Press Next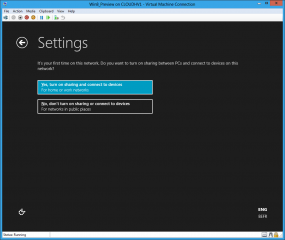 Step 11 – In the next window, you can decide to turn on Windows updates and the Smartscreen settings. Press Next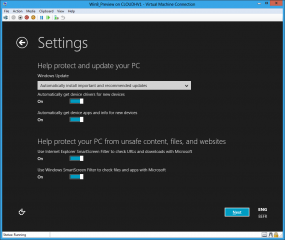 Step 12 – In the Sending reports to microsoft, choose your settings and press Next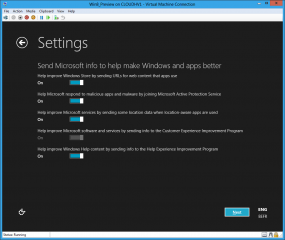 Step 13– In this page, you will be asked if you want to connect to internet to reports problem and if the apps can send picture and name to the internet.  Choose accordingly and press Next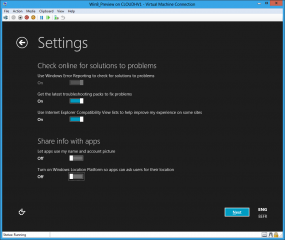 Step 14 –  In the Sign in to the PC, you can use your Live account or create a local account.  I have chosen the second option.  I do not like to be forced to connect to internet in order to get access to my computer. At the bottom of the page, you will see a small link "Don't want to sign with Microsoft…" Click this one to create a local acocunt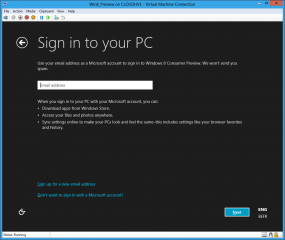 Step 15 – In the Sign into the Pc, you will be asked to provide the name and password that you want to use. Press Finish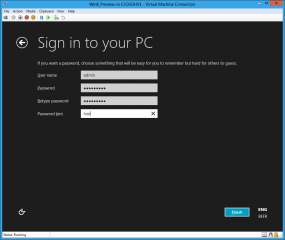 Step 16 – You will see the Finalizing Settings page….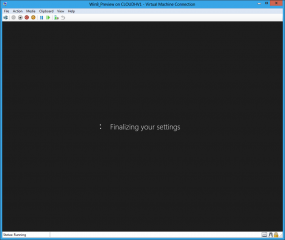 Step 17 – If everything went fine, you will see a nice picture that welcome you to your newly installed operating system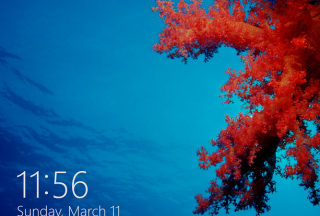 Step 18 – If you press Ctrl+Alt+Del, you will see the following simple and clean login box.  Enter your credentials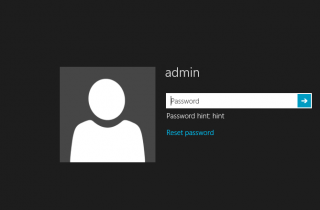 Step 19 – After entering your credentials, you will be presented with the new start Menu Metro Style.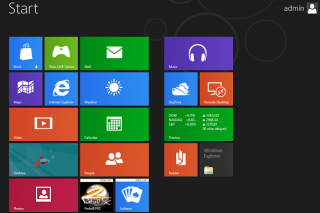 Final Notes
Voila, you have just installed Windows 8 customer Preview.  You will need now to get used to this new desktop environment.  A small trick for people who never worked with Windows 8, you will need to go to the corners (left/right and bottom/up) in order to see some hidden menu appearing.  If you go to the right bottom corner of your screen, you should see a menu bar displayed on the right side of your screen.
If you want, you can try some of the applications already available (quite often as preview). Note that some application will ask you to sign in to Microsoft Services (Mail,Calendar,Music,..)
This is it for this post. Happy testing
Till next time
See ya