Hello World,
It has been some time since we have published posts on a regular base. We have been extremely busy on a virtualization project and had really no time to publish information, news, tips and tricks and more. As the project is reaching an end, we should be able to get back (or at least we will try) to a normal blogging activities. This post will quickly provide an overview on what to expect in the coming weeks/months and topics…
Overview
During the summer time, there was a lot of activities on going in the technological sphere and a lot of announcements. If you are following up, you will know that
a new version of Debian (version 11) has been released
Ubuntu 21.10 (Short Term Support) will be released soon by Canonical
the team behind xrdp software has released beginning of September a new version of the xrdp package (set to 0.9.17)
Windows 11 is on its way and new requirements needs to be met
Windows 2022 Server has been released quietly
….
As you can see, there are a lot of topics we will need to tackle because all these news have an impact on our business or might impact our xrdp-installer script.
Debian 11 Released
The latest stable version of the Debian project is finally available. Debian 11 also codenamed "bullseye" will offer 5 year support. Debian release is always an event per se since the operating system is the base of a lot of Linux distribution such as Ubuntu or ZorinOS, Linux Mint… Since recently, we never really worked with Debian Operating system. This situation has changed since some readers have requested to adapt our xrdp-installer script to support Debian Operating system.
In the coming weeks, we will probably publish a step by step guide on how to install Debian 11 and how this new release might affect the installation of the xrdp package. By experience, we know that new releases of OS can break xrdp packages. After installing the latest version, we will test the installation process of xRDP and see if everything is still working as expected..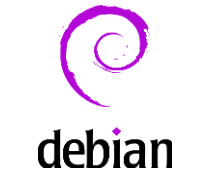 Ubuntu 21.10 is coming soon…
The interim release of Ubuntu (i.e. Ubuntu 21.10) is about to be officially released in October, 2021. This release will be supported only for 9 months but provides a peak preview of what could Ubuntu 22.04 look like. Again, since we are providing the xrdp-installer script and we are supporting and following the ubuntu release cycle, we will need to download, install and configure an Ubuntu 21.10 machine and test our installation script. We are not expecting too many issues but again you never know since xrdp is also releasing a new version of their software.
We are actually looking forward for Ubuntu 22.04 to see what new features and improvements will be provided. Most of our customers, home users and friends are still using Ubuntu 20.04 as the main base but we are expecting that with the release of Ubuntu 22.04, a bunch of upgrade activities will be initiated.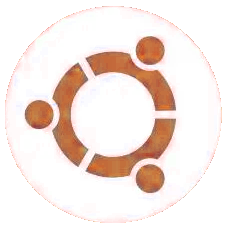 Windows 11 & stronger hardware requirements
Windows 11 is also in the starting block. Microsoft has made already a lot of announcements about Windows 11 and a lot of people are unhappy with the new requirements needed at hardware level. Since we are working in corporate environment where Windows products are the main ones, we will need to play around and see what Windows 11 can really offer. We have not checked and looked at it yet but this is planned. So far, we are not that impressed as we see (based on our readings) that Windows 11 will basically ship with a new Desktop interface largely inspired by other Operting system already available on the market.
If your computer does not support the new OS requirements, you will have still the option to either keep Windows 10 as your main operating system (which is still under support for the coming years) or some brave users might decide to move away from Microsoft products and give a try to Linux Operating systems…. The middle way would be to check if the hardware can be upgraded to support Windows 11 Operating system.
We will continue keeping an eye on it and see if there is a need to publish some posts about Windows 11 and all the new features that might be shipping…..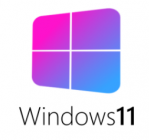 Windows 2022 Server
This is kind of a surprise…. Windows 2022 Server is officially available but this time Microsoft has not made much noise about this release. Windows 2022 Server is probably offering some new features but we have not seen the same enthusiasm around this release.
It seems that Microsoft is nowadays really focusing on the "Cloud Business" and slowly dropping on-premises customers. On-premises business is not the focus anymore and does not generate as much as revenue as cloud based solutions. In the future, it might become more and more difficult to obtain and use on-premises software. This will be valid for Windows Operating system but also for back Office products like Exchange, Sharepoint and others…

Working on the next version of xrdp-installer script
xRDP team has released in September 2021 the new version of their xRDP software. xRDP software allows you to perform remote desktop against Linux machines using Microsoft RDP protocol. The software is really helpful in IT environment where Windows and Linux machines are coexisting on the network. Each release brings new features and improvements. Again, we have not checked this latest release but we have seen that some changes have been introduced and we will need to have a look on it.
Since we have developed a small script (xrdp-installer script) that helps automate the installation of the xRDP package, we have to update it in order to support Ubuntu 21.10, Debian 11 and ensure that the latest version of the xRDP package if you perform a custom installation should be working accordingly. We will need to check that all the functionalities are still working

Updating Change-GDM-Background Script …
If you follow us on a regular base, you know that we have also developed a small script that allows you to change the login background image of your Ubuntu machine. We have tested the latest version against Ubuntu 21.10 and the script is not working as expected. We will need to update the script in order to be usable against Ubuntu 21.10. The new version of the script should be ready and tested when Ubuntu 21.10 will be officially released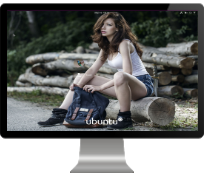 Final Notes
As you can see, we will be quite busy in the coming weeks. We will need to tackle all these topics, keep working on existing and future projects and keep our knowledge up to date…. We are finishing our posts related to keeweb software and we are already working on the xrdp-installer script version. We had time to install Debian 11 and install xrdp package and we can already tell you that something is not working as expected…
More to come…. Stay tuned.
Till next time
See ya