Hello World,
If you have some interest in Linux and more specifically in Ubuntu, you will be happy to know that the latest version of Ubuntu 12.10 (or Ubuntu Quantal Quetzal) will be released on the 18th of October 2012. If you can't wait for the official release, you can already have a taste of it by downloading the beta version.
This release will not introduce major changes (such as the Unity inteface in Ubuntu 10.10). The Quantal Quetzal will be based on the same solid foundation of the previous release but will bring some nice improvements.
One of the improvement that will gain much attention is probably the Unity interface and the new Unity previews. Unity Previews will offer the possibility to preview items (in a sexy way) within the Dash. To access the Unity Previews, the user will simply need to right-click on the item. To have a better understanding of Unity previews, you can have a look at this screenshot.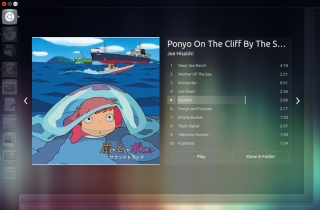 Ubuntu Previews - Image from http://www.omgubuntu.co.uk
Click on picture for better resolution
Credits : screenshot from http://www.omgubuntu.co.uk
Note :
You can have more information (and screenshots) about this new feature at this location http://www.omgubuntu.co.uk/2012/08/say-hello-to-unitys-newest-feature-previews
I'm really excited about this new release and this nice little improvements ! I will probably not wait for the official release. I'll start downloading the beta version and install it on my Proxmox VE virtual infrastructure. I want to test the Unity Preview features…… 🙂
I might publish the traditional how to install ubuntu 12.10 post in the coming days….
Till next time
Enjoy !